The PADI Open Water Diver course with FishEye Scuba!
Are you ready to become a Padi Certified Open Water Scuba Diver?  This course gives you everything you need to enter the under water world with begining level certification.

It's just a few simple steps:
Choose your Class Dates below.   Private lessons available for additional fees to accommodate scheduling conflicts or to rush the process. (Includes Orientation, Pool & Open Water dates & locations)
The all inclusive course price is $629* 

*Additional fees for: Private Lessons $300, 10 & 11 year olds $300, transfers and makeup fees may apply as well.

Pay for the course deposit online, or by calling the shop. $249* 
Remaining balance of course is $380 (This covers instructor fees, 5 Pool dives, 4 Open Water dives, Elearning-accessible forever, Crewpack, SMB, Slate, log book, Emergency whistle, Scuba Kit Rental Gear: BCD, Regulator, Octopus, Computer, Compass, Wetsuit, Hood, Weights/Weightbelt, Air Fills, Pool Fees, Certification Card, etc.)
Student also need to own their own Personal Gear $180 and up (Mask, Snorkel, Fins, Booties, Gloves)  These packages vary greatly, and should never be purchased online, as they need to be properly fitted by a Dive Professional, and need to be Life Support/Scuba Quality. 

We want to make sure your diving experience with us is #1! Any gear you purchase for your class that does not meet your needs or fit properly, will be exchanged for you, prior to your open water dives.
How It Works
Orientation:  Arrive at FishEye Scuba, and you will meet your instructor, go over details of that specific class (details vary by instructor), answer questions, complete paperwork, determine if you need a doctors clearance, etc. This is an important step, especially for the instructional staff, so they understand their students.  We take our students' safety very seriously.
If you need medical clearance (determined at orientation, if you have a yes on the medical form) Click Here for the form. We will need this signed by your doctor.
After Orientation you will have approximately 10 days to complete your Elearning portion of the class.  Padi recomends allowing for 8 hours, but we frequently see students complete the course in as little as 4 hours. Your competed paperwork will be provided to your instructor, and you will take a final exam with your instructor.
Pool Dates are typically on Saturday and Sunday, varying in morning hours, approximately 7am to noon.  The class continues into the afternoon at FishEye Scuba, with Final Exams, and hands on classroom instruction, as needed, with your instructor.
Open Water Dates are determined by weather, class, time of year, local events, etc.  Dives usually start about 8am, and run into the early afteroon, with a debriefing and log book signing.
Class Reschedule/Cancellation Policy Click Here
Start Date
Course
Location
End Date
Price
03 Mar 2020
OW 3/3/2020
Fisheye Scuba, Folsom Aquatic Center, Folsom Lake, Vista Del Lago High School,
22 Mar 2020
US$ 170.00

Open Water Diver


Orientation

Tue 03 Mar 2020
06:00 PM
90 minutes
Fisheye Scuba

Confined Water Day 1

Sat 14 Mar 2020
08:00 AM
03 hours 00 minutes
Vista Del Lago High School

Knowledge Development 1

Sat 14 Mar 2020
11:00 AM
03 hours 00 minutes
Fisheye Scuba

Final Exam

Sat 14 Mar 2020
02:00 PM
75 minutes
Fisheye Scuba

Confined Water Day 2

Sun 15 Mar 2020
08:00 AM
04 hours 00 minutes
Folsom Aquatic Center

Open Water Day 1

Sat 21 Mar 2020
08:00 AM
05 hours 00 minutes
Folsom Lake

Open Water Day 2

Sun 22 Mar 2020
08:00 AM
05 hours 00 minutes
Folsom Lake

Instructor(s)

: Zackery Traversie ,

Tuesday night Orientation

17 Mar 2020
OW Cozumel 3/17/2020
Cozumel, Mexico, Fisheye Scuba, Folsom Aquatic Center, Vista Del Lago High School,
06 Apr 2020
US$ 170.00

Open Water Diver


Orientation

Tue 17 Mar 2020
06:00 PM
90 minutes
Fisheye Scuba

Confined Water Day 1

Sat 28 Mar 2020
08:00 AM
03 hours 00 minutes
Vista Del Lago High School

Knowledge Development 1

Sat 28 Mar 2020
11:00 AM
03 hours 00 minutes
Fisheye Scuba

Final Exam

Sat 28 Mar 2020
02:00 PM
75 minutes
Fisheye Scuba

Confined Water Day 2

Sun 29 Mar 2020
08:00 AM
04 hours 00 minutes
Folsom Aquatic Center

Open Water Day 1

Sun 05 Apr 2020
08:00 AM
05 hours 00 minutes
Cozumel, Mexico

Open Water Day 2

Mon 06 Apr 2020
08:00 AM
05 hours 00 minutes
Cozumel, Mexico

Instructor(s)

: Carly Bradley, Curtis Wilson,

Discounted Rate $429 per person! That is a $200 savings! Open Water dives will be in Cozumel, Mexico! Come dive Cozumel with us, starting at $1299 per person.

18 Mar 2020
OW 3/18/2020
Fisheye Scuba, Folsom Aquatic Center, Folsom Lake, Vista Del Lago High School,
05 Apr 2020
US$ 170.00

Open Water Diver


Orientation

Wed 18 Mar 2020
06:00 PM
90 minutes
Fisheye Scuba

Confined Water Day 1

Sat 28 Mar 2020
08:00 AM
03 hours 00 minutes
Vista Del Lago High School

Knowledge Development 1

Sat 28 Mar 2020
11:00 AM
03 hours 00 minutes
Fisheye Scuba

Final Exam

Sat 28 Mar 2020
02:00 PM
75 minutes
Fisheye Scuba

Confined Water Day 2

Sun 29 Mar 2020
08:00 AM
04 hours 00 minutes
Folsom Aquatic Center

Open Water Day 1

Sat 04 Apr 2020
08:00 AM
05 hours 00 minutes
Folsom Lake

Open Water Day 2

Sun 05 Apr 2020
08:00 AM
05 hours 00 minutes
Folsom Lake

Instructor(s)

: Dominick Attisani,

01 Apr 2020
OW 4/1/2020
Fisheye Scuba, Folsom Aquatic Center, Folsom Lake, Vista Del Lago High School,
19 Apr 2020
US$ 170.00

Open Water Diver


Orientation

Wed 01 Apr 2020
06:00 PM
90 minutes
Fisheye Scuba

Confined Water Day 1

Sat 11 Apr 2020
08:00 AM
03 hours 00 minutes
Vista Del Lago High School

Knowledge Development 1

Sat 11 Apr 2020
11:00 AM
03 hours 00 minutes
Fisheye Scuba

Final Exam

Sat 11 Apr 2020
02:00 PM
75 minutes
Fisheye Scuba

Confined Water Day 2

Sun 12 Apr 2020
08:00 AM
04 hours 00 minutes
Folsom Aquatic Center

Open Water Day 1

Sat 18 Apr 2020
08:00 AM
05 hours 00 minutes
Folsom Lake

Open Water Day 2

Sun 19 Apr 2020
08:00 AM
05 hours 00 minutes
Folsom Lake

Instructor(s)

: Carly Bradley,

15 Apr 2020
OW 4/15/2020
Fisheye Scuba, Folsom Lake, Vista Del Lago High School,
03 May 2020
US$ 170.00

Open Water Diver


Orientation

Wed 15 Apr 2020
06:00 PM
90 minutes
Fisheye Scuba

Confined Water Day 1

Sat 25 Apr 2020
08:00 AM
03 hours 00 minutes
Vista Del Lago High School

Knowledge Development 1

Sat 25 Apr 2020
11:00 AM
03 hours 00 minutes
Fisheye Scuba

Final Exam

Sat 25 Apr 2020
02:00 PM
75 minutes
Fisheye Scuba

Confined Water Day 2

Sun 26 Apr 2020
08:00 AM
04 hours 00 minutes
Vista Del Lago High School

Open Water Day 1

Sat 02 May 2020
08:00 AM
05 hours 00 minutes
Folsom Lake

Open Water Day 2

Sun 03 May 2020
08:00 AM
05 hours 00 minutes
Folsom Lake

Instructor(s)

: Klaus Van Benthem,

29 Apr 2020
OW 4/29/2020
Fisheye Scuba, Folsom Aquatic Center, Folsom Lake, Vista Del Lago High School,
17 May 2020
US$ 170.00

Open Water Diver


Orientation

Wed 29 Apr 2020
06:00 PM
90 minutes
Fisheye Scuba

Confined Water Day 1

Sat 09 May 2020
08:00 AM
03 hours 00 minutes
Vista Del Lago High School

Knowledge Development 1

Sat 09 May 2020
11:00 AM
03 hours 00 minutes
Fisheye Scuba

Final Exam

Sat 09 May 2020
02:00 PM
75 minutes
Fisheye Scuba

Confined Water Day 2

Sun 10 May 2020
08:00 AM
04 hours 00 minutes
Folsom Aquatic Center

Open Water Day 1

Sat 16 May 2020
08:00 AM
05 hours 00 minutes
Folsom Lake

Open Water Day 2

Sun 17 May 2020
08:00 AM
05 hours 00 minutes
Folsom Lake

Instructor(s)

: Zackery Traversie ,

06 May 2020
OW 5/6/2020
Fisheye Scuba, Folsom Aquatic Center, Folsom Lake, Vista Del Lago High School,
24 May 2020
US$ 170.00

Open Water Diver


Orientation

Wed 06 May 2020
06:00 PM
90 minutes
Fisheye Scuba

Confined Water Day 1

Sat 16 May 2020
08:00 AM
03 hours 00 minutes
Vista Del Lago High School

Knowledge Development 1

Sat 16 May 2020
11:00 AM
03 hours 00 minutes
Fisheye Scuba

Final Exam

Sat 16 May 2020
02:00 PM
75 minutes
Fisheye Scuba

Confined Water Day 2

Sun 17 May 2020
08:00 AM
04 hours 00 minutes
Folsom Aquatic Center

Open Water Day 1

Sat 23 May 2020
08:00 AM
05 hours 00 minutes
Folsom Lake

Open Water Day 2

Sun 24 May 2020
08:00 AM
05 hours 00 minutes
Folsom Lake

Instructor(s)

: Dominick Attisani,

13 May 2020
OW 5/13/2020
Fisheye Scuba, Folsom Aquatic Center, Folsom Lake, Vista Del Lago High School,
31 May 2020
US$ 170.00

Open Water Diver


Orientation

Wed 13 May 2020
06:00 PM
90 minutes
Fisheye Scuba

Confined Water Day 1

Sat 23 May 2020
08:00 AM
03 hours 00 minutes
Vista Del Lago High School

Knowledge Development 1

Sat 23 May 2020
11:00 AM
03 hours 00 minutes
Fisheye Scuba

Final Exam

Sat 23 May 2020
02:00 PM
75 minutes
Fisheye Scuba

Confined Water Day 2

Sun 24 May 2020
08:00 AM
04 hours 00 minutes
Folsom Aquatic Center

Open Water Day 1

Sat 30 May 2020
08:00 AM
05 hours 00 minutes
Folsom Lake

Open Water Day 2

Sun 31 May 2020
08:00 AM
05 hours 00 minutes
Folsom Lake

Instructor(s)

: Scott Lewis, Michele Kellogg,

20 May 2020
OW 5/20/2020
Fisheye Scuba, Folsom Aquatic Center, Folsom Lake, Vista Del Lago High School,
07 Jun 2020
US$ 170.00

Open Water Diver


Orientation

Wed 20 May 2020
06:00 PM
90 minutes
Fisheye Scuba

Confined Water Day 1

Sat 30 May 2020
08:00 AM
03 hours 00 minutes
Vista Del Lago High School

Knowledge Development 1

Sat 30 May 2020
11:00 AM
03 hours 00 minutes
Fisheye Scuba

Final Exam

Sat 30 May 2020
02:00 PM
75 minutes
Fisheye Scuba

Confined Water Day 2

Sun 31 May 2020
08:00 AM
04 hours 00 minutes
Folsom Aquatic Center

Open Water Day 1

Sat 06 Jun 2020
08:00 AM
05 hours 00 minutes
Folsom Lake

Open Water Day 2

Sun 07 Jun 2020
08:00 AM
05 hours 00 minutes
Folsom Lake

27 May 2020
OW 5/27/2020
Fisheye Scuba, Folsom Aquatic Center, Folsom Lake, Vista Del Lago High School,
14 Jun 2020
US$ 170.00

Open Water Diver


Orientation

Wed 27 May 2020
06:00 PM
90 minutes
Fisheye Scuba

Confined Water Day 1

Sat 06 Jun 2020
08:00 AM
03 hours 00 minutes
Vista Del Lago High School

Knowledge Development 1

Sat 06 Jun 2020
11:00 AM
03 hours 00 minutes
Fisheye Scuba

Final Exam

Sat 06 Jun 2020
02:00 PM
75 minutes
Fisheye Scuba

Confined Water Day 2

Sun 07 Jun 2020
08:00 AM
04 hours 00 minutes
Folsom Aquatic Center

Open Water Day 1

Sat 13 Jun 2020
08:00 AM
05 hours 00 minutes
Folsom Lake

Open Water Day 2

Sun 14 Jun 2020
08:00 AM
05 hours 00 minutes
Folsom Lake
Related Products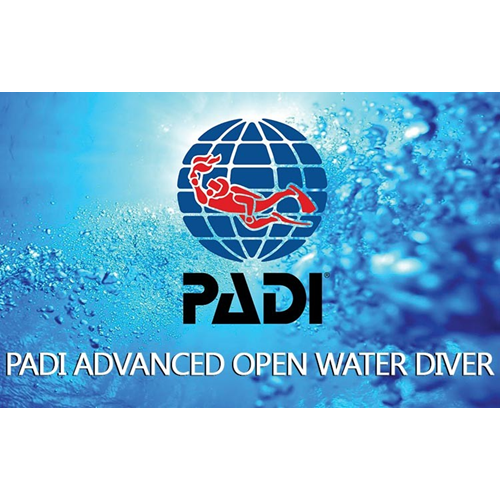 Advanced Open Water Diver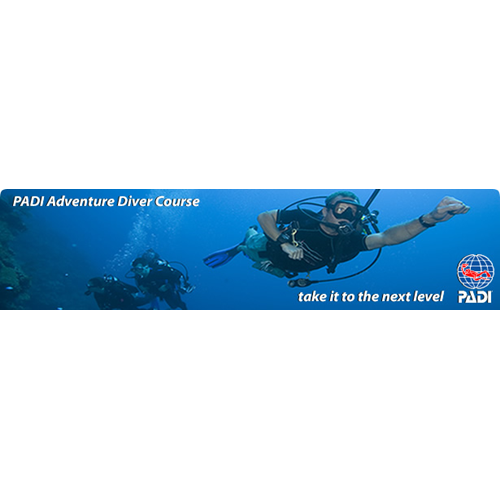 Adventure Diver