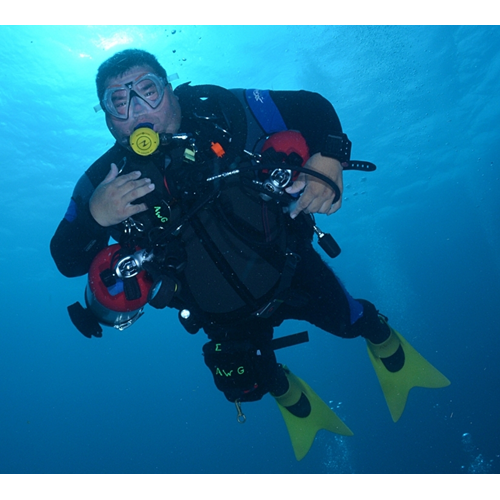 PADI
Sidemount Diver
Stock No. SIDE
SIDE MOUNT DIVER
A tank configuration in which two tanks are arranged on either side of a diver, not on their back. Sidemount is used today in sport, technical and cave diving applications.
Description
Scuba diving with a sidemount configuration simply means that you carry your tanks at your sides instead of on your back. This can reduce drag and is more comfortable for many divers. Sidemount divers often dive with two smaller tanks that are attached in the water. This makes carrying tanks and kitting up easier, especially for those who have difficulty lifting or walking with a backmounted tank. Technical divers typically need to carry extra cylinders, and believe that using a sidemount setup is the best option.
---
01 Oct 2022 | 8 | 8
This course does not have a date set. Contact the shop to discuss dates. 916-850-1145 You have 1 year to complete the course.
---
Customers Who Viewed This Item Also Viewed